Our Services
     Freedom Peak specializes in the following financial services: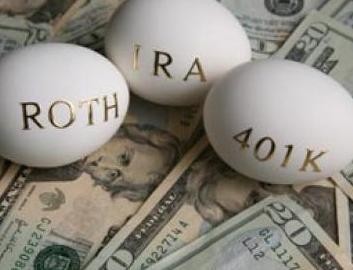 Wealth Management                                            
A wealth management plan is personally tailored to meet your personal financial goals and objectives.  To develop your plan, we focus on the key components of your wealth, including financial planning, estate planning, tax strategies and investment management.  We will work with you to establish your short and long term goals, as well as the level of risk you are willing to take in your investment portfolio.
     Investment Management

 
With thousands of options available, selecting investments can be a daunting task.  At Freedom Peak, we will guide you through the process and the various options available to you.  We will help you choose the investments that support your financial goals based on your investment objectives and risk tolerance.
     The Retirement Process  
The retirement process can seem overwhelming, but it doesn't have to be.  If you are ready to retire, we can provide guidance throughout the retirement process and help you manage the financial details.  You worked hard to get to this point, and we want you to enter retirement with confidence. 
     Retirement Planning  
Whether you are sufficiently prepared for retirement or need additional savings advice, Freedom Peak will help you develop a plan for your future.  By assessing your current situation and the additional options available, we can prepare a retirement portfolio designed to help you feel more confident about your retirement..
     Portfolio Review

        

          
The financial markets change, and it is important to periodically review and rebalance your portfolio when needed.  We will work with you to manage risk and adjust investments to create a consistent, diversified investment portfolio.
     Income Distribution Planning
Distribution planning is an important part of retirement.  Freedom Peak will help you establish an income distribution plan that considers all of your income sources - pensions, Social Security, investments, part-time work - to establish a comprehensive solution that fits your current lifestyle and needs.  Our goal is to help you manage and distribute your income successfully without prematurely depleting your assets.